Bitcoin feels the punch as US inflation numbers hit the market. The Consumer Price Index results for the US hit 7.5% year-over-year and that number reflected on Bitcoin as well. Experts tracked down the BTC/USD pair in the market and watched it drop $1,800.
Even though inflation was 0.2% higher than expected, it did not have a positive impact on risk assets. Now, the Federal Reserve is expected to make more significant moves toward raising interest rates.
---
Meanwhile, volunteer groups organize crypto crowdfunding in Ukraine due to mounting tensions with Russia. In the midst of the crisis, the donations aim to raise funds to aid Ukrainian forces. These groups are nongovernment and volunteer organizations.
According to reports, the groups are accepting donations in cryptocurrency and the findings have been published while the temperature rose with Russia which has been accused of amassing troops at the border of Ukraine.
---
Still in Global news, Uruguay gets its first cryptocurrency ATM. The South American nation has installed its first cryptocurrency ATM in Punta del Este, a city located in the southeast of the country.
Two local crypto companies have developed the ATM where citizens can buy cryptocurrency: Urubit developed the software and Inbierto developed the hardware. As per an estimate, Uruguay has around 50,000 crypto holders that have been currently trading in crypto from the peer-to-peer market.
---
Additionally, as crypto payments become more popular, Visa partners with 65 crypto platforms and eyes crypto payments. In order to take cryptocurrency to over 100 million merchants globally, the world's leading card payments company has announced that it has partnered with 65 crypto platforms.
By partnering with these crypto platforms, customers who use visa cards can pay in crypto at over 80 million merchant locations all over the world. Other than merchants, even 15,000 financial institutions will also be brought under crypto space, the company said.

In a similar move, Apple announced its plans to launch a feature that turns the smartphone into a point of sale supporting Apple Pay, contactless credit and debit cards and other digital wallets.". 'Tap to Pay' for iPhone, will effectively turn the smartphone into a point of sale (POS) device for businesses and merchants.
Tim Cook, Apple's CEO, said via Twitter: "We just introduced Tap to Pay on iPhone, a great way for millions of small businesses to accept contactless payments right from their iPhone. It's easy, secure, and will be coming out later this year".
---
---
KleverChain: The ultimate blockchain coming soon
KleverChain is a public chain from the Klever ecosystem that will fill the gap of scalability, accessibility, and performance that other chains are still lacking.
Klever, one of the fastest-growing blockchain organizations today offering its services such as wallets, swaps, NFTs, and much more, has launched its own blockchain, KleverChain, to solve all of the problems faced by the blockchain industry.
KleverChain has been designed to be anonymous, trustless, and secure across borders using decentralized economies to eliminate middlemen. The system has been designed after years of studying various blockchains.
Learn more about:
How KleverChain Works?
KleverChain Scalability
What is Kapps?
KleverOS SDK
---
XRP Subtokens Available in Klever Wallet
Hold, Send and Receive XRP Subtokens directly in Klever Wallet, the Klever Ecosystem welcomes the XRP Army and its XRPL tokens.
XRP Ledger is a scalable, sustainable blockchain with a strong global developer community. With its ease of development, low transaction costs, and knowledgeable community, it offers developers a strong open-source foundation for tackling the most complex projects – without harming the environment.
New Features inside Klever Wallet include:
XRPL Chain Support;
Send/Receive/Store and coming soon: Buying & Selling;
all standard Klever Wallet functionality.
Click below to find out which tokens are available in Klever Ecosystem.
---
How KFI is integrated with the Klever Ecosystem
Klever, which is a metamorphosis of the Tron Wallet system, is slowly transforming into a large ecosystem that is worthy of emulation from all other blockchain technology and cryptocurrency projects.
The Klever Finance Token (KFI) is the Klever Blockchain Application governance token. As more apps are developed on the Klever Blockchain, more value flows into liquidity pools through KLV and more rewards are distributed to the KFI governance community.
A total of 150,000 KFI tokens were minted by the Klever Foundation during the genesis event of the KFI governance token and distributed through an airdrop.
Click below to learn more about Blockchain Ecosystems, KFI, and what are the benefits for their owners.
---
Klever Live: Misha Lederman hosts Mati Greenspan
Unable to join our Klever Livestream? Relax, it's available now.
Misha Lederman hosted Mati Greenspan, Founder, and CEO of Quantum Economics and former Lead Market Analyst at eToro, to discuss the current state of the market, macroeconomic trends, GameFi, and global crypto adoption.
---
3 things to do when Bear hits you
Nobody likes to take a beating from a bear especially when it has to do with their financial decision.
Despite the market is showing a reversal trend at the time of writing, a few days ago there was an insipid taste in the mouths of most crypto traders. This has got many people into the panic mode of making irrational decisions as observed in the past two months.
A bear market can be loosely defined as a persistently sloping downward line in the market structure of a graphically represented chart.
So, a detailed understanding of how the markets work can undoubtedly put an individual or a trader in an outstanding position when it comes to a reversal of the entire market structure.
---
Visa eyes crypto payments, partners with 65 crypto platforms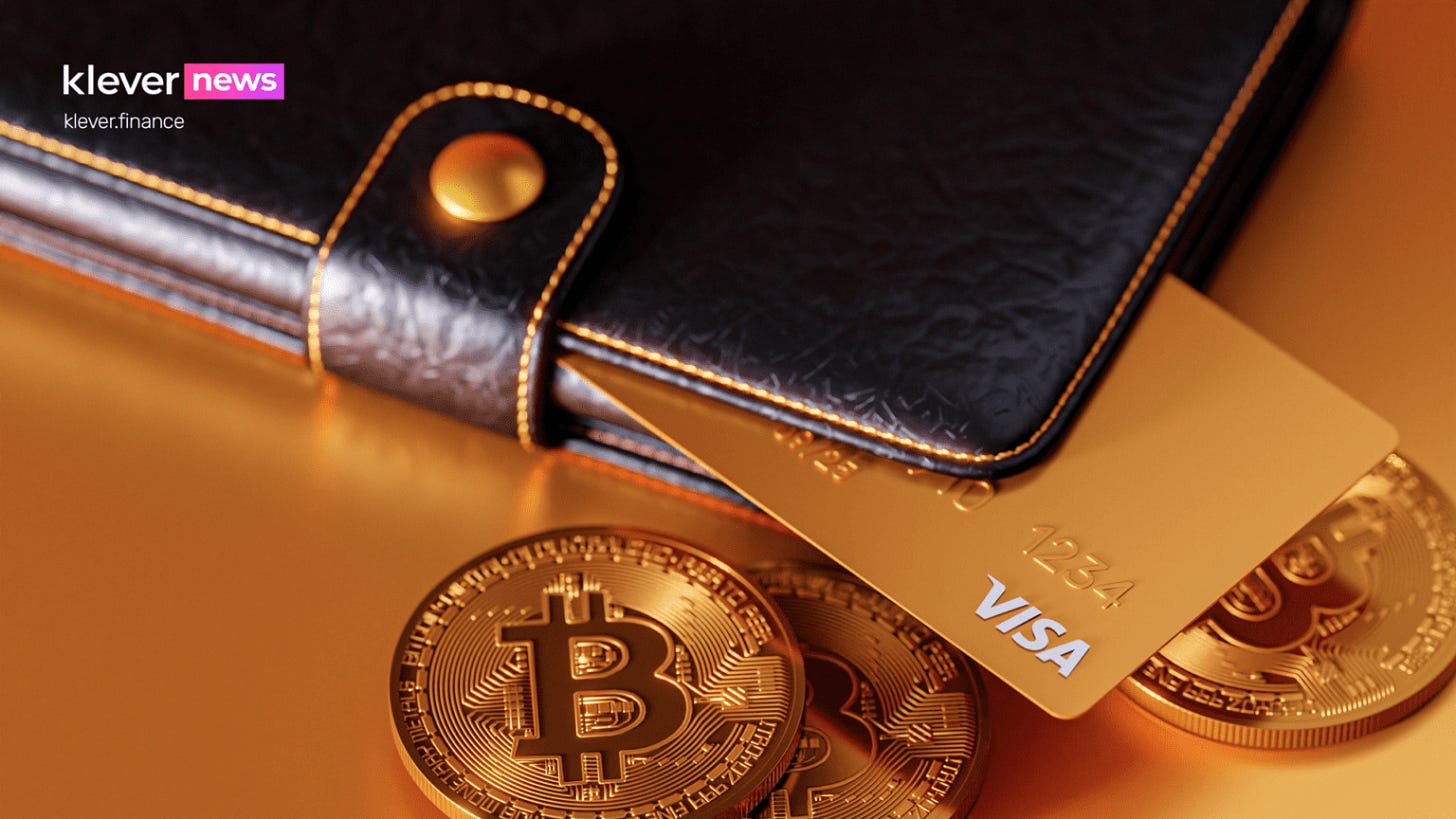 Eyeing more crypto adoption globally, Visa takes a lead by partnering with 65 crypto platforms.
In order to take cryptocurrency to over 100 million merchants globally, the world's leading card payments company, Visa has announced that it has partnered with 65 crypto platforms. By partnering with these crypto platforms, customers who use visa cards can pay in crypto at over 80 million merchant locations all over the world.
So far Visa has partnered with crypto companies like Coinbase, Xapo, Wirex, Fold, Circle, BlockFi, others, as the number of merchants accepting crypto grew to almost 100 million.
That means, if a user pays through a crypto card, the crypto will be calculated and will be deposited in a Visa wallet and from there a legal tender can be given to merchants of financial institutions.